Listen to the audio version of this here:
https://anchor.fm/bcjj/embed/episodes/Stations-of-the-Nativity-4-The-Birth-of-Jesus-entslp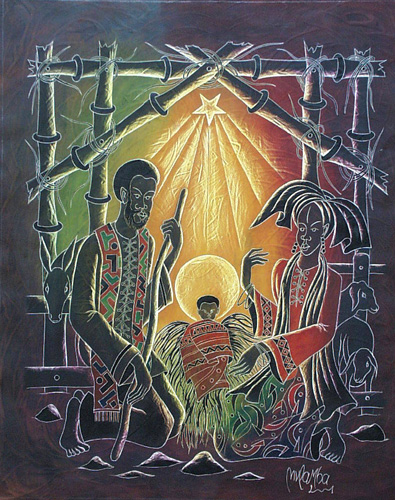 In those days a decree went out from Emperor Augustus that all the world should be registered. This was the first registration and was taken while Quirinius was governor of Syria. All went to their own towns to be registered. Joseph also went from the town of Nazareth in Galilee to Judea, to the city of David called Bethlehem, because he was descended from the house and family of David. He went to be registered with Mary, to whom he was engaged and who was expecting a child. While they were there, the time came for her to deliver her child. And she gave birth to her firstborn son and wrapped him in bands of cloth, and laid him in a manger, because there was no place for them in the inn.

Luke 2:1-7
The first Christmas was a far from an ideal affair. Mary and Joseph forced on a journey you shouldn't take when heavily pregnant to a strange town that is full of people. There was no room for the baby in the house so the only place to lay the newborn child was in a manger – a feeding trough for animals.
Take a moment to reflect on that first Christmas, the sights, the smells, the feelings Mary and Joseph would have had.
We adore you O Christ and we bless you
Because by your Holy Nativity you have given us new birth