Listen to this in audio format here:
https://anchor.fm/bcjj/embed/episodes/Stations-of-the-Nativity-3-The-Birth-of-John-the-Baptist-ensf7q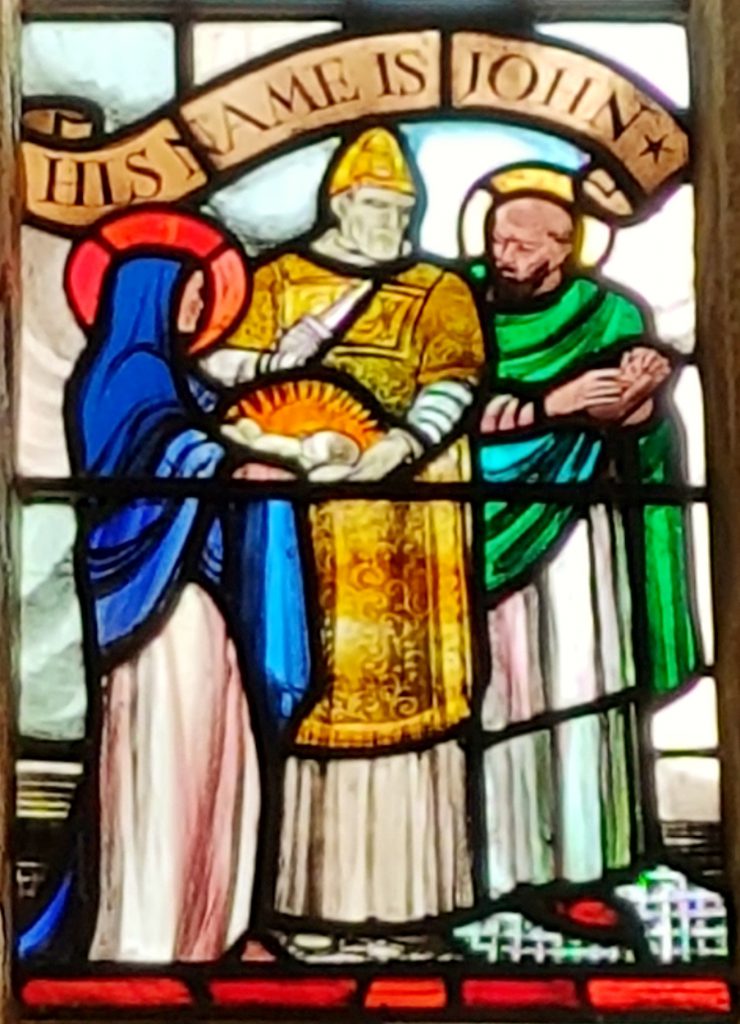 Now the time came for Elizabeth to give birth, and she bore a son. Her neighbours and relatives heard that the Lord had shown his great mercy to her, and they rejoiced with her.

On the eighth day they came to circumcise the child, and they were going to name him Zechariah after his father. But his mother said, 'No; he is to be called John.' They said to her, 'None of your relatives has this name.' Then they began motioning to his father to find out what name he wanted to give him. He asked for a writing-tablet and wrote, 'His name is John.' And all of them were amazed. Immediately his mouth was opened and his tongue freed, and he began to speak, praising God. Fear came over all their neighbours, and all these things were talked about throughout the entire hill country of Judea. All who heard them pondered them and said, 'What then will this child become?' For, indeed, the hand of the Lord was with him.

Luke 1:57-66
'What then will this child become?' people said at the birth of John the Baptist – a miracle child. We wonder how we might emerge from the pandemic. What might we become? How might society change for the better?
Take a moment to reflect on the positive things you have learnt during 2020 and what you would like to keep hold of as we emerge from the pandemic.
We adore you O Christ and we bless you
Because by your Holy Nativity you have given us new birth