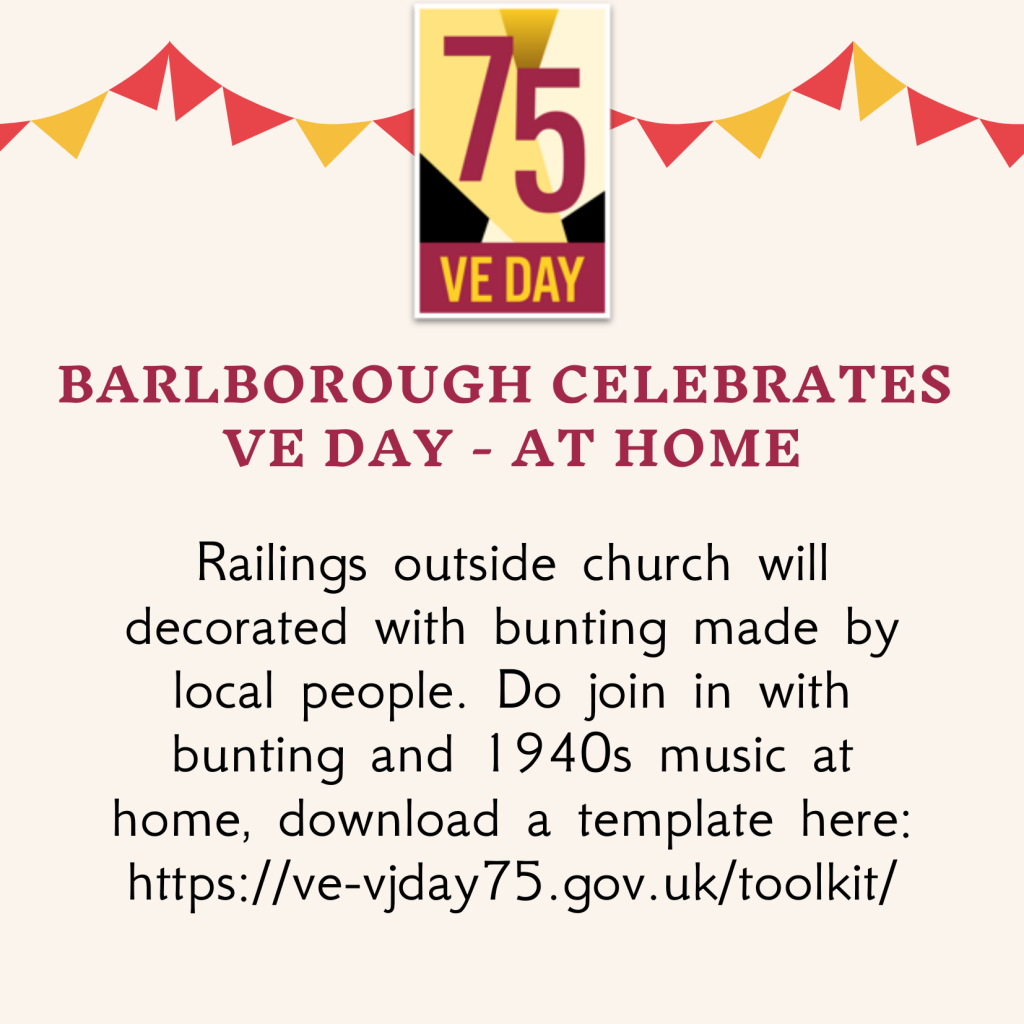 To commemorate V.E. Day, Friday 8th May, 2020, the Parish Council will hang bunting from the railings outside St.James' Church, Barlborough. The bunting has been decorated by local groups including children and young people.

The Chair to the Parish Council, Jane Haywood, will also play 1940s music on Clowne Road Barlborough at approximately 3.00p.m., following the broadcast of Sir Winston Churchill's Victory Speech.

Please feel free join in with bunting and music on your property. This would help us create a sense of celebration whilst respecting lockdown restrictions by not creating public gatherings. You can download a template pack from here https://ve-vjday75.gov.uk/toolkit/ so you can hold a 1940's style afternoon tea party with homemade bunting, recipes and games and creative activities for children.

Finally join us on your doorstep after the Queen's message at 9pm to join a village and national sing along of We'll meet again.