We all really struggle to talk about death and dying. It truly is the last taboo in our society. But every day at the moment on the news we hear the sad news of further (mostly untimely) deaths.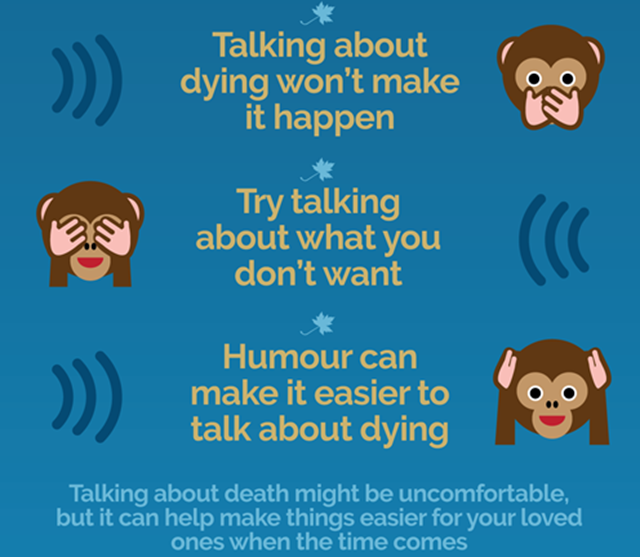 As a priest, I spend a lot of time having to confront death and dying as I visit sick parishioners and regularly take funerals. One of the most stressful things for a family organising a funeral is if the person who has died did not leave any instructions or wishes. It makes a difficult time even harder. A great gift you can give to your family is clear instructions as to what you would like. It can be quite fun to think through what your wishes are. Is there a fun piece of music you'd like to have played, or a favourite poem read out? Is there a hymn you definitely do not want?!
Better to think out plans now while you are well (whatever age you are) and write them down than for your family to be in a difficult position having to make decisions for your funeral without any idea of what you really wanted.
I have put together this booklet that you can print off at home and fill in, just click the download button below:
If it feels a bit heavy, just break it down into chunks, think 'today I'll pick my hymns' and then another day return to think about readings you would like. When you've finished, put your booklet in a safe place and let your family know where it is. Have a chat through it with the family, have a laugh about it. When you've done it you can rest assured that when you do die, your wishes can be easily followed by your friends and family – and they will feel that they've done right by you as well. It's a win win!
For more guidance on planning your funeral (or planning the funeral of a loved one) visit the Church of England website here: https://www.churchofengland.org/life-events/funerals/my-funeral-plans
For guidance on talking about your end of life wishes, including whether you want to die at home or not, this article is a good place to start:
https://www.facebook.com/DrKathrynMannix/posts/2949195348436749