Hello and welcome to our service for today. At the beginning of our service we are going to be lighting a candle, so you might want to go and get one ready before pressing 'play'. Join in with the words in yellow. This is the first time we've done something like this so please do leave a comment below letting us know what worked, what didn't and any ideas you might have. If you click on the arrows next to the word 'vimeo' in the bottom right of the screen you can go to full screen mode.
If you have come to watch with children, do watch this video in the place of the sermon:
This Mothering Sunday we're calling all churches to a National Day of Prayer and Action.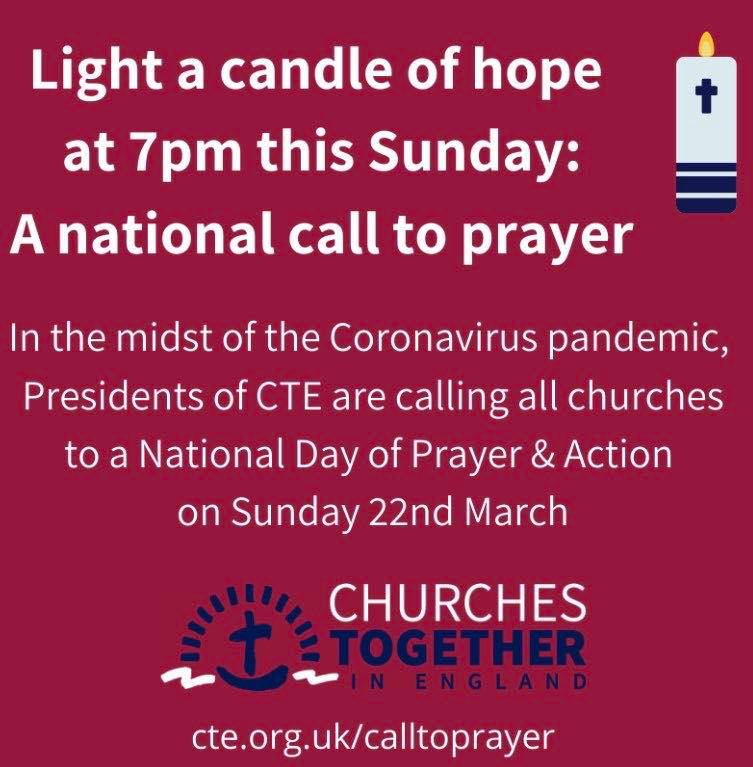 At 7pm, light a candle as a symbol of the light of life, Jesus Christ, our source and hope in prayer.
Find out more and join us: www.cte.org.uk/calltoprayer