To help people who are in isolation stay connected to church and more importantly connected to God we are doing two main things. Firstly we have launched a daily podcast which you can access in the sermons section of this website or directly at anchor.fm/bcjj. Secondly we have produced a hard copy booklet for those who do not use the internet to pray with at home.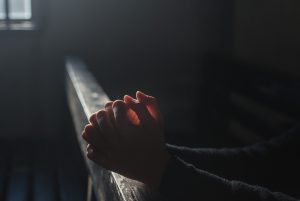 You can download a copy of this prayer booklet here: https://drive.google.com/file/d/1AL-JUhcnq-N8bf53r99b6VS40M1JS3W6/view?usp=sharing
If you need a hard copy of the booklet there are some available at St John the Baptist, Clowne and St James, Barlborough or you can email me and I can arrange for one to be delivered (sorry, local only).
My thanks to Father Adam Ransom for sharing with me his original version of this prayer booklet which I've adapted for our parish.